the company
Adams Extract has been a leading name in flavorful extracts and ingredients since 1888. Today, they produce extracts and spices under a number of Adams Brand banners as well as private-label products throughout the country.
THE CHALLENGE
Adams Extract has been using the same iconic packaging for nearly a century. When it came time to create new products, AMMO was entrusted with the task of making new designs that retained the high shelf visibility and recognition of the storied Adams brand. Additionally, the extract company required updated print production files for their existing product line, as modern printing technologies surpassed the existing decades-old materials. In some cases, the press plates and films no longer existed!
THE PROCESS
To create the new production files, AMMO scanned existing packaging and reset the logo and typography to make an exact match of the classic style. In many cases, the vintage illustrations which adorned the old boxes had to be recreated. AMMO employs a talented illustrator who was able to create a flawless match to the classic box artwork.
THE RESULTS
Adams remains one of the leading purveyors of extracts and their product lines continues to grow.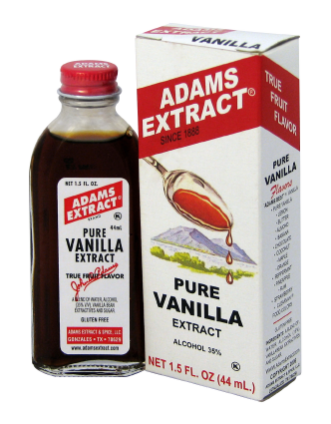 advertising
marketing
design
digital
A full-service agency that gets it.