case study
Earl Campbells

the company
Earl Campbell Meats was created when two Texas businessmen approached football great, Earl Campbell, about marketing his legendary sausages and BBQ sauce. The popularity of Earl's meat spread like wildfire and today 600,000 pounds of Earl Campbell meat is packed every month. The brand is distributed through J-Bar-B Foods, Inc. of Waelder, Texas.
THE CHALLENGE
Earl Campbell Meats is a bold brand that requires packaging that is as tantalizing as the product itself.
THE PROCESS
AMMO had done several packaging designs for various lines in the J-Bar-B family of foods, so when it came time to produce the Earl Campbell line, the New Braunfels advertising agency was once again entrusted to make the retail packaging shine. Our work includes making brand-unifying retail packaging for sausages, spices and sauces.
THE RESULTS
Earl Campbell Meats remains a popular brand that is distributed throughout Texas.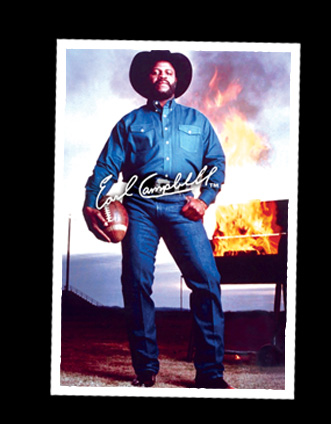 advertising
marketing
design
digital
A full-service agency that gets it.