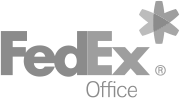 the company
FedEx Corporation is one of the most trusted names in domestic and worldwide shipping, with over 330,000 employees servicing 220 countries. They also offer printing and other business solutions through their recent acquisition of Kinkos.
THE CHALLENGE
A company as large as FedEx needs a way to keep their massive troop of employees engaged and informed in a timely manner. They contacted AMMO for a solution.
THE PROCESS
The FedEx representative had previously worked with AMMO while employed at another major national brand. She appreciated the hard work and creativity that AMMO brought to the game, so when the need for marketing materials arose at her new place of employment, she gave AMMO a call. We discussed her needs and decided that a slick newsletter would make a great solution.
THE RESULTS
The 32-page INK newsletter is a slick, biweekly publication that showcases company news and events, employee awards and achievements, best practices for the future, and more. AMMO works hard to turn it around quickly and correctly, and FedEx reports that it has been an effective tool in engaging all branches of the corporate infrastructure.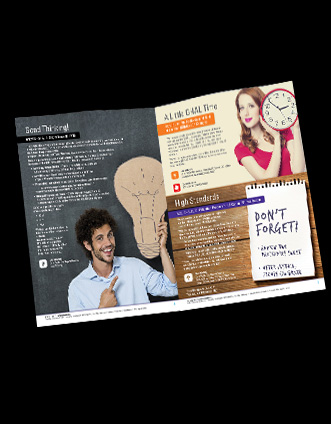 advertising
marketing
design
digital
A full-service agency that gets it.