who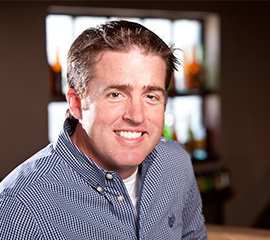 NATHAN MANLOVE
President
CONTACT NATHAN»
Nathan started AMMO, an integrated marketing and branding agency, in 2001 out of sheer desperation after being laid off from a corporate marketing job in telecommunications the day before his wedding. Prior to that, he worked as a Creative Director at two different advertising agencies.
When not at AMMO, Nathan spends time with his wife, Tammy, and kid, Hudson, doing family things like having dinner, inventing stuff, playing, reading, going on day trips, watching the entire Netflix "Kids and Family" library again, or just driving around New Braunfels.
When the rest of the family is asleep or away, you'll find Nathan skinning his knuckles on his 1958 Chevrolet Apache pickup.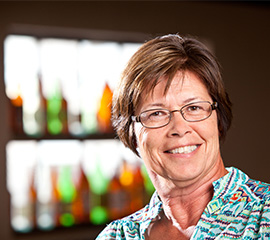 DOREEN SCHAEFER
Chief Operating Officer
CONTACT DOREEN»
Doreen has been with AMMO since 2003 and is currently the COO of the company. Originally from New Ulm, MN she has lived in New Braunfels for 27 years. When not at her regular job you MIGHT find her at AMMO; otherwise she's most likely spending time with her two children and four grandchildren.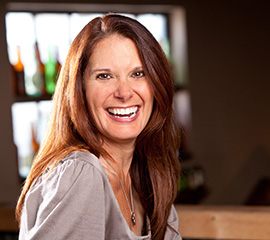 CINDY SHOWALTER
Account Service/Media Planning
CONTACT CINDY»
A marketing idea is only a good one if people see it. Enter Cindy Showalter. Cindy's job is working with clients to get the perfect marketing solution in place and then to coordinate getting it in front of the perfect audience. Cindy's got a background in inventing food (you've eaten some of her creations at well-known restaurants), is a dietician, likes Silver Oak Cabernet, and can be seen around New Braunfels, frequently golfing or running. Despite those last two, she fits in great at AMMO.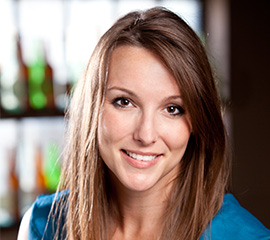 MELANIE FIGG
Creative Director
CONTACT MELANIE»
Melanie Figg started at AMMO as an intern from Southwest Texas (now Texas State University) in early 2004 and came on full time in the Fall of 2005. She's currently Creative Director, which means she works to keep all AMMO creative top-notch, on target and on time. Her husband, Aaron, two daughters, Penny and Hazel, two dogs, Faith and Indy, and Sprocket the Cat live with her in Austin, Texas. They spend evenings and weekends doing Austin things like hiking, eating organic stuff from the farmer's market, and cheering for UT.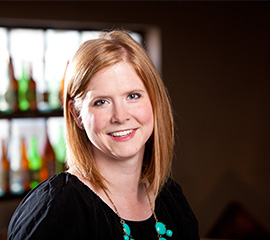 MEREDITH MORTON
Senior Art Director
CONTACT MEREDITH»
Way back in January of 2005, Meredith started at AMMO as an intern from Southwest Texas State University (now Texas State University). She refused to end her internship and AMMO had no choice but to start paying her in May that year. Boy did that work out! She lives in Round Rock with her husband, Robert, daughter, Sadie May, twin boys, Wyatt Ray and Witten Jay. Meredith is also legendary for putting up with other AMMOites begging her to bring in a batch of her delicious cake balls (which never happens anymore).
JASON BRAUN
Copywriter & Illustrator
CONTACT JASON»
Jason is in charge of creating and editing ad copy and headlines and is the last line of Quality Assurance before projects go out the door. Given his background in the arts, he's also occasionally responsible for producing illustrations in a variety of styles. He's been with AMMO since 2006. Jason lives in a tiny cabin in the frozen tundra of Wisconsin. He loves making art, drinking whiskey, camping under the stars, and partying like it's 1929. His cat, Sir Winston Churchill, sheds on everything he holds dear.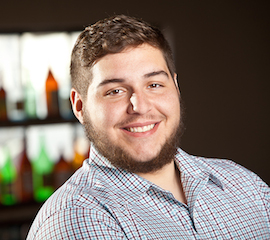 SAM KENDRICK
Director – Digital and Social Strategy
CONTACT SAM»
Sam's the man who keeps our clients' social media presence and SEO humming. He's the one who makes sure you get the hits. He's a New Braunfels native who graduated from Texas State University. He's outdoorsy and sometimes bearded, which lends nicely to his passion for hunting, fishing, playing guitar, and caterwauling.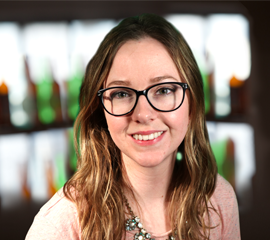 PAIGE WHITIS
Digital Marketing Specialist
CONTACT PAIGE»
Paige Whitis, a native New Braunfelser and graduate of Texas State University, found her way to AMMO in 2018 after honing her web design and ecommerce skills at various tech start-ups in the Austin area. Her passion for marrying effective UX to robust functionality while keeping up on the latest best practices makes her a valuable addition to our digital marketing team. Paige enjoys art, video games, hanging out at the river, and spending time with her super-awesome pooch, Sunny. A paragon of self control, she waited until the very end of this bio to mention that she's vegan.
RACHEL SMITH
Digital Marketing Specialist
CONTACT RACHEL»
You have an ad you want seen? Then see Rachel. She works to be sure your marketing message finds its way to your target market. Rachel grew up in Canyon Lake, graduated from Texas State University, and loves camping in and taking photos of nature. Around the office, she brags about having read exactly 379 books in her lifetime. Really, she keeps track.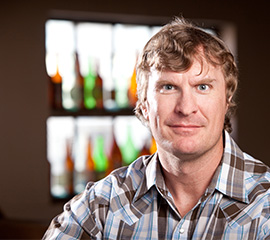 BRAD EVERMAN
Director of New Media
CONTACT BRAD»
A while back, we cajoled a bright young computer ninja named Brad Everman into joining us here in the pixel mines of the AMMO World Headquarters. Brad holds Master's degrees in both Computer Engineering and Philosophy from Texas A&M and is currently pursuing his PhD in Computer Science. Check out the big brain on Brad! He's our secret weapon in keeping our clients' websites humming along like particle accelerators. When he's not busy poring over lines and lines of code, muttering to himself or unjamming AMMO's intranet, Brad enjoys reading, lifting weights and belting out some sweet licks with his band.