Think Google Ads are too expensive? Think again.
When suggesting Google Ads to clients, we frequently get asked, "Isn't that expensive?" or told, "We tried that in the past; I don't want to do it again." Often, clients have set up a Google Ads campaign on their own and had a bad experience, either spending too much or not getting results – or worse, both.
If you think Google Ads are too expensive, either from experience or through speculation, we're here with good news: you don't have to give Google an arm and a leg to get results from your PPC campaigns.
How much do Google Ads cost?
The answer is simple and not so simple at the same time: It depends. It depends on your industry, local market, competition, and, ultimately, your budget. Just because your competitor is spending thousands of dollars per month on Google Ads doesn't mean that you can't compete and get results. However, it does mean you need a strategy and knowledgeable PPC expert on your side. Simply setting up your campaign and your budget, whether it's $3 a day or $300 a day, is a surefire way to waste your money if you don't have a strategy and someone monitoring and managing your campaign regularly.
Success on a Budget

Take one of our clients, for example. Despite bidding in a competitive local market against franchises with much larger budgets, his Google Ads have above-average performance and bring him new customers each month. The client receives 5-10 trackable calls per month with an average Google Ads cost of just $250 per month*. With each sale ranging from $200 to upwards of $1,000 for bigger jobs, the return makes the investment worthwhile. 
To achieve these results, AMMO completed keyword research and communicated with the client to develop an optimized keyword list. This list consists of low and high volume, longtail, localized, and negative keywords. We determined what the competition was advertising (low-cost services and deals, in this case) and created ad copy that advertised our client's differentiators: local, trustworthy, fuss-free service with no bait-and-switch tactics like those his competitors often use.
AMMO also utilizes display ad campaigns to target relevant audiences to support brand awareness and drive additional calls. Many non-professionals create generalized audiences to cast a wide net and cross their fingers that they get results. Spoiler alert: Those are the folks that come to us and say that Google Ads were expensive and useless.
By creating specific, narrow audiences instead, you increase the likelihood of reaching users who are actively searching for or would potentially be interested in your products or services. For example, for a client who provides floor cleaning services, we would target people who visit pet sites or are searching for pet odor and cleaning solutions. For a client who offers custom bridal party gifts, we would target men and women who are getting married soon.
Proven, Affordable Results
The proof is in the pudding, errrr, the analytics. 
In total, nearly 60% of traffic to the client's website comes from Google Ads. 

On average, the client receives 5-10 phone calls from potential customers as a result of their Google Ads.

The site engagement rate is 60% for sessions that started with a Google Ad, compared to 63% for organic search sessions and 57% for direct sessions.

The average cost per phone call is $20, while the average amount spent by a customer is at least $100.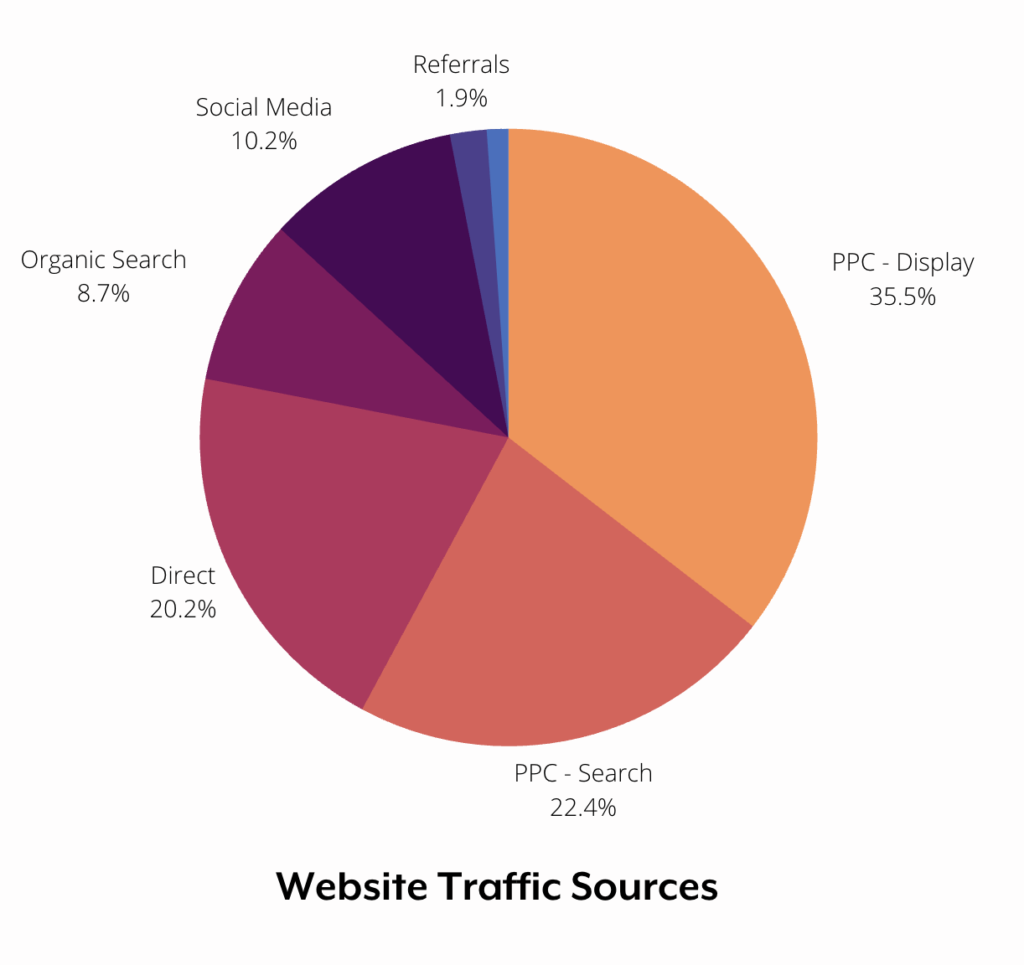 And while analytics are great, the best indicator of success is asking your client how business is going. In this case, the answer was "I'd love to come to your event, but y'all are keeping me too busy!" 
—
NOTES:
*$250 is the client's Google ad spend budget. Management of campaigns is an additional cost.
SOURCES:
"Google Ads Benchmarks for YOUR Industry", Wordstream 
More AMMObservations